Summerschool Junior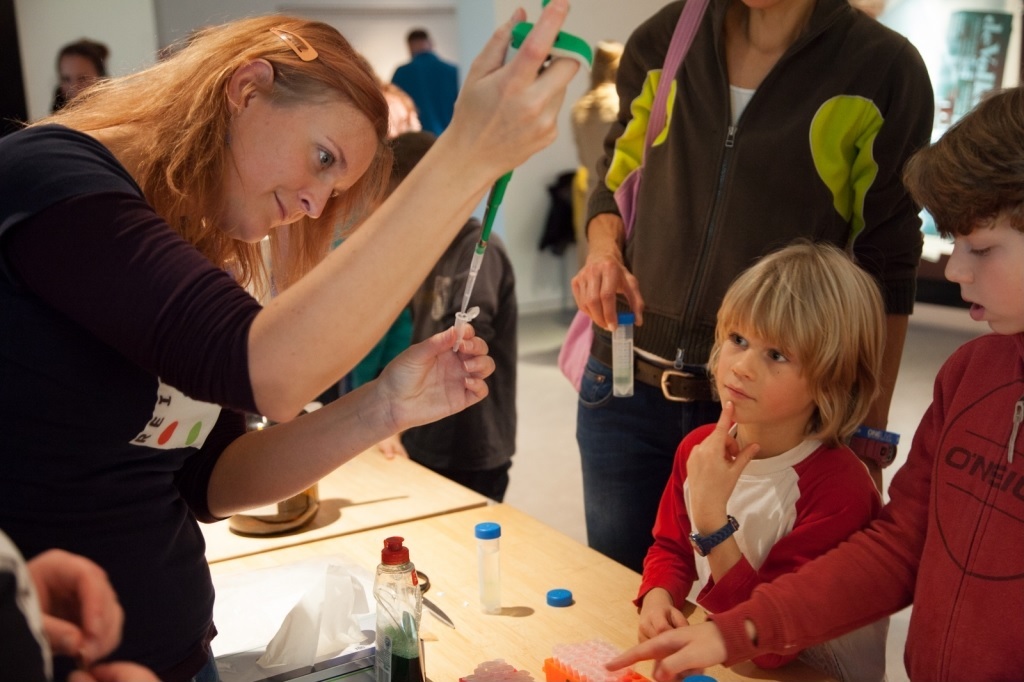 During Summerschool Junior, 180 primary school children visit the University Utrecht campus for a week to learn about diverse topics like veterinary science, geosciences and social sciences. The Mobile DNA-lab 'Language of a Tumour' developed a 2 hours programme on DNA for these 8-12 year olds.
The programme consists of three parts:
1. Playing a game that clarifies that we are all unique because of our DNA.
2. DNA isolation from a cheek swap that the children get to do themselves. It shows them what their own DNA looks like and yes, they get to take it home!
3. Building a strand of DNA from candy. The code of the DNA-strand is composed of a (made up) sequence based on their hair colour.
The programme is a continuous blend of playing, discovering, and learning. This (inter)active approach ensures a high learning curve and a lot of fun!
12 Jan 2018
annual CGC meeting 2018
All CGC.nl researchers are welcome, however registration is required.
28 Nov 2017
ERC grant for Michiel Vermeulen
Michiel Vermeulen, one of our CGC group leaders, was awarded a prestigious ERC-Consolidator Grant.
Read more >
17 Nov 2017
Fumagalli wins CGC poster prize
Arianna Fumagalli received the 2017 poster award during the CGC meeting New Horizons in Cancer Research
Read more >
More News >
10 & 11 Jan 2019
CGC-Oncode annual scientific meeting
Annual meeting for the CGC and Oncode scientific community
08 & 09 Nov 2018
CGC-Oncode annual conference
Oncode and the Cancer Genomics Centre are pleased to host our annual joint scientific meeting at the KIT Royal Tropical Institute in Amsterdam. This year's topic is "From tissues to cells to molecules: multi-scale visualization of cancer processes". More information will follow in due course
09 - 13 Jul 2018
Eurolife Summer School 2018
The Eurolife Summer School 2018 is entitled Molecular Mechanisms in Cancer – Translating Discoveries into Personalised Therapies.
Read more >
More Events >